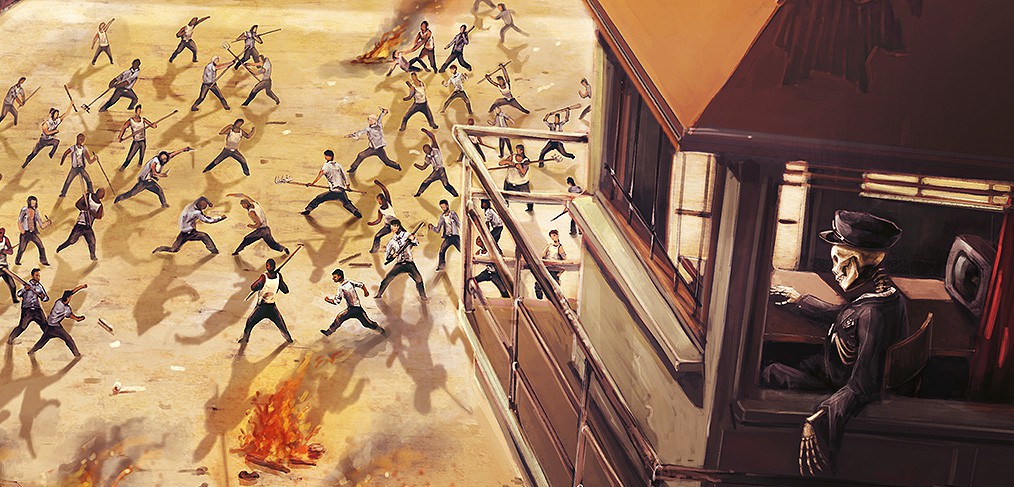 Worlds of Adventure: Behind the Walls & The Secrets of Cats (Expansion)
Zur Mini-Reihe Worlds of Adventure gibt es einmal zu berichten, dass das erfolgreiche Katzen-Mystik-Setting Secrets of Cats mit Animals & Threats einen Erweiterungsband spendiert bekommen hat, wie üblich für einen Preis, den man selbst bestimmen darf. Er enthält neue Tierrassen für die Spieler und gefährliche Gegner für die Spielleitung. Ein Blick lohnt sich!
Foxes, ravens, rabbits and snails are among the many sapient animals with whom cats share their world. These creatures have their own agendas and their own magical abilities, and whether they're friend or foe they have a habit of making things much more complicated for the Parliaments of Cats.
As difficult as these animals make things, there are far more dangerous threats out there for cats to deal with. Zombies, vampires, infernally invested humans, and other monsters lurk in every corner waiting for cats to drop their guard.
But there's no monster worse than a cat gone bad…

This book is a companion volume to The Secrets of Cats, a World of Adventure for Fate Core System.
Inside you'll find descriptions and rules for a whole bunch of new sapient animals to play or use in your games, and for new monsters you can use to threaten your players' Burdens.

So sharpen your claws and prepare to defend your territory from a whole new bunch of animals and Threats!
Zudem ist mit Behind the Walls auch ein weiterer Band in der Reihe erschienen. Die neuen Regeln für Secrets (Geheimnisse) bewegen sich außerhalb der üblichen, offenen Bahnen, in denen sich Fate üblicherweise am Spieltisch bewegt, und das Setting verbindet die Konventionen von Gefängnisgeschichten mit einer alternativen Zeitlinie um den eskalierten kalten Krieg.
Russia fired first. America countered. Then all hell broke loose.
That was 1951, but now it's 1959 and you're still in prison. Maybe the people on the outside forgot about you, what with the war and all, or maybe it's just safer inside Collins Park Correctional Facility. But will order persist in the cell block much longer? And what really is going on out there? Find out in Behind the Walls, the latest Fate World of Adventure from John Adamus.

Behind the Walls requires Fate Core to play. This 40-page supplement contains:

New rules for different types of stunts—personal stunts, cooperative stunts, and secret stunts
Ideas on how to use secrets in Fate Core on the world, character, and PC levels
System ideas for gangs and gang or group conflict in Fate Core
War and Peace, Love and Hate: an adventure for Behind the Walls
Ideas for the world beyond the walls to help fuel a larger prison escape campaign

Behind the Walls. If it's safest behind bars, something has to change.