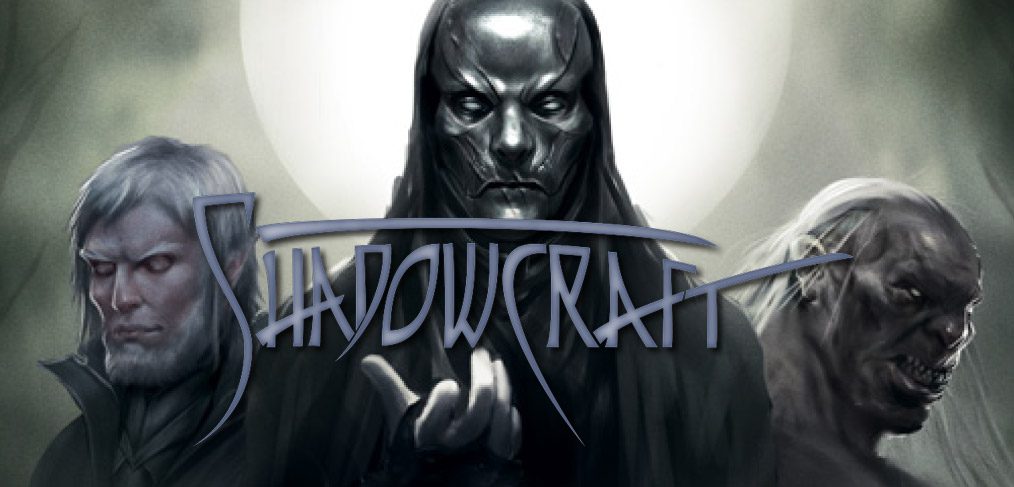 Shadowcraft: The Glamour War
Die Jadepunk Macher haben ihr neuestes Rollenspiel Shadowcraft: The Glamour War auf die Welt losgelassen. Zum ROllenspiel das Mission Impossible mit Fantasy verwebt heißt es:

Fantasy espionage in Arcadia!

Fight actual spectres as a Shadow Agent, a magically imbued superspy, executing clandestine missions in the cold war against the darkness beyond The Hedge.

Shadowcraft: The Glamour War brings you James Bond-level intrigue with Mission: Impossible-style teams working to keep the world's precarious balance. We're using the amazing Fate system to bring you rules for building super spy gadgets, investigating mysteries, using magic, and tapping your spy network for information.

But that's not all. With Shadowcraft, we took take Fate to the edge and beyond. Shadowcraft changes the way Fate is played on a fundamental level, creating an entirely new experience:

The conflict system was rewritten to allow for the epic chase and fight scenes you love to see in spy movies. The back-and-forth conflict resolution gives you the opportunity to take a hit to win the day!
Arcadia is a magical place, and every single character in Shadowcraft has some form of Expression, the common term for magic.
We've taken inspiration from other Fate game to create a robust, yet simple, investigation subsystem.
Good spies need good gadgets, but super spies need super gadgets! Forget boring weapon/armor ratings, each gadget you acquire––or are given by the quartermaster––will be a unique item that will help you complete your mission.

Fate has never been so evocative!

As a player in Shadowcraft: The Glamour War, you will be a highly trained Shadow Agent and engage in clandestine actions and operations against the dark court of Kormil. Able to draw from innate magic, called Expression, powerful fighting abilities, and honed skills, you alone are equipped to step from the shadows to fight the darkness. Each Agent will be assigned, or be able to craft, artifacts to aid you in your missions. These items are of lesser power than the Fae relics of the past; nevertheless, they are potent boons in The Glamour War.

Players will tackle their missions on a variety of fronts. You may be sent to uncover information from a high ranking official at a gala, or to cleanse a battlefield from Kormil corruption. Or, perhaps, you will need to engage in rooftop battles to recover a Fae relic, or delve ancient ruins for secrets of the past. As an Agent in The Glamour War, you have to be ready for anything.

What will you sacrifice to keep your kingdom safe?